I'm Karon Grieve, a cookbook author, food writer and photographer.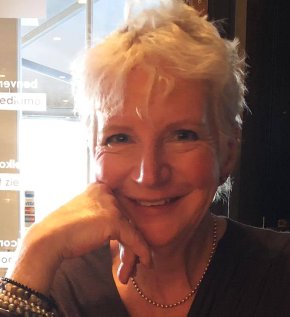 I have had four cookbooks published with my Scottish baking book 'Simply Scottish Cakes & Bakes' now being in it's third reprint. I have also created smaller books for my food demos which have all sold out and I am now reproducing them as Ebooks which will be available here.
I have worked for Scottish television and am a regular food expert on BBC Radio Scotland and pop up on all sorts of programmes whenever they need anything foodie, especially at Christmas!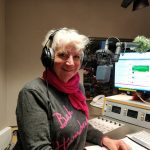 I have written for various magazines sharing recipes and crafting ideas, these include Making, Handmade Living, The People's Friend, Sweet, Simply Beautiful, Making Cakes & Bakes, Scottish Woman and Mingle. I was thrilled to have a double page feature article published in The Herald newspaper in 2017.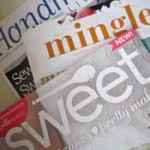 Food is a passion of mine, not only do I write about it, photograph it and talk about it, I also do cooking demos at large foodie events all over the UK including Country Living Magazine Fairs, Scotland Food & Drink, Gardening Scotland, Edinburgh Foodies Festivals, Homes & Interiors Scotland and lots of smaller events too. I also write for Chefs At School which is a government funded organisation which promotes healthy living through food education. In 2017 I ended up as a finalist on Kirstie's Handmade Christmas Show for Channel 4 television making a Christmas hamper packed with my favourite foodie gifts for Christmas.
As you can see food is everywhere for me, so it's only natural that my new fiction books will feature food too. Watch out they are coming soon!
I also write a food blog at www.larderlove.com where I share my love of making goodies for the larder (modern day fridge and freezer included), home hints and lots of chat from up here on our hill (aka Walton's Mountain) way out here in the Scottish countryside. In 2016 I added a Greek element to the blog as I seem to be spending more and more time of the lovely island of Crete and just adore Greek cooking so now my blog covers all sorts of foodie things to tickle the taste buds.
I hope you will like my web site, please don't hesitate to contact me if you have any questions.
Karon x