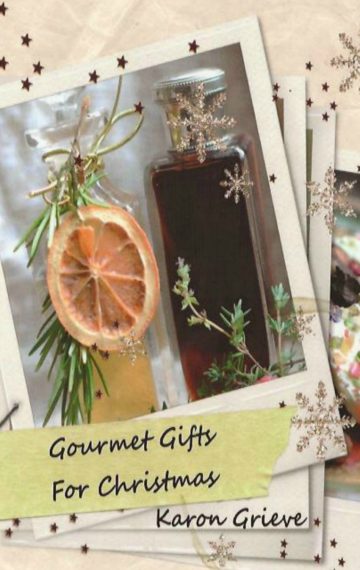 Amazon
Download Now
Learn how to make 26 fabulous foodie gifts for friends and family this Christmas
The gift of food is one of the oldest and most meaningful gestures we can offer. We are giving something that both feeds the recipient and touches their heart too. Giving a handmade foodie gift really shows how much you care and that's what Christmas is all about. Not how much money you can spend in the shops, but how much you care for the people you are giving to.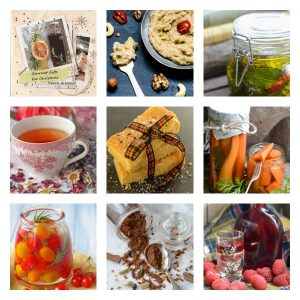 All of these recipes are easy to work with and all the ingredients easy to source in most super markets and local shops.
There are twenty six different recipe ideas ranging from tasty herb infused vinegars and oils to jazz up your cooking, simple jam and relish recipes like Carrot Cake Jam, fun boozy gifts including the delectable Vin D'Orange, superb candies and sweets like Orangettes and Goat Cheese Truffles, sweet and savoury biscuits and crackers, pickles and spice blends too.
Have fun with these recipes and create some really memorable gifts without breaking a sweat.
People love receiving handmade gifts especially those they can eat and share with friends. With this little book you will be learning how to make things your friends will really appreciate. No more last minute shopping and panic buying of useless gifts.
Making your own gourmet gifts will save you money.
Why spend a fortune in the shops when you can so easily make your own fabulous foodie goodies easily at home. I'll show you how to do everything quickly and easily, you will go from Zero to Hero in no time at all!
Gourmet Gifts For Christmas available in two formats!
There are two options for buying this book. The Kindle version direct from Amazon, and also my PDF Ebook version where you can print down pages and use the handy labels on the back page for your own foodie gifts.
Gourmet Gifts For Christmas Ebook is £8 (inc EU VAT) just click the Download Now link.
Your paypal account will sort out all currency changes.