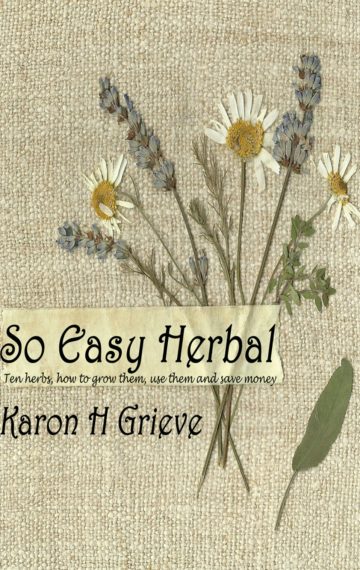 Available in:

Kindle and Hardback
Amazon
Learn how to grow and use ten of the most popular herbs for kitchen, home and bathing use, and save money too.
I've demonstrated Herbal Homecrafts on Scottish Television's The Hour, BBC Radio Scotland, at major lifestyle events including Country Living Magazine Fair, Hopetoun House Present Event and Homes And Interiors Scotland Fair, as well as countless smaller events and I have written regularly for many of the glossy magazines both in the UK and abroad. Homecrafting is my passion and I love to share it with you.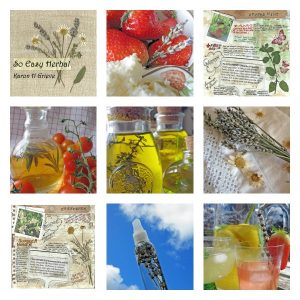 In this fun and informative book I'm sharing my secrets with you so you will be able to easily produce your own herbal goodies for yourself, family and friends.
You don't even need a garden as you can grow your herbs in a window box or in pots on the patio or at the back door.
There are over fifty different recipe ideas ranging from tasty herb butters and oils to jazz up your cooking, simple sleep blends to help you reach the land of nod the natural way, gorgeous ideas for beneficial bath goodies, home fragrance hints and tips and even my favourite recipe for Strawberry And Lavender Gin!
Learn to really make the most of herbs and enjoy going green without breaking a sweat.
"At last, a simple guide to using and enjoying herbs! This is a back to basics guide, and I love the fact that Karon has made this accessible to all, even those without a garden." Janey Lee Grace; Bestselling author Look Good Naturally-without ditching the lipstick.
"Concise and accessible, the ideas here all look appealing and, better still, are simple to do." Lynn O'Rourke; Scotland on Sunday.
Slow down and take pleasure in herbal homecrafts.
People love receiving handmade gifts and I'll show you simple ways to use your herbs to really make useful and pretty gifts that will be appreciated by all your family and friends. From herb infused oils and vinegars that will make any salad sing, to herb coated candles, fragrant wardrobe sachets to keep those dreaded moths at bay and simple old fashioned pot pouris.
More things you'll learn about herbal homecrafts;
Grow and care for ten of the most popular herbs
What herbs go best with different meat and veggie dishes
How to make delicious and beneficial herb teas
Make your own bath products
Get natural on the home fragrance front
Green clean
Making your own herbal products will save you money.
Why spend a fortune in the shops when you can so easily make your own herbal goodies at home. I'll show you how to do everything quickly and easily, you will go from Zero to Hero in no time at all!